Do you want to have your business card always up to date?
Make a business card with a QR code, and have all your information stored online.
At QRgan.com you can either create an online business card or redirect all visits to your own site with your contact information or to your LinkedIn profile. When you change work, just update your information and everyone with your business card will immediately have your new info.
Right now we are Beta testing the functions and if you are interested you can join the Beta below. No extra registration, no facebook connect or similar. Just create a QR-page, and verfy. Done! Create a QRgan.com card. Create a QR-code redirect.
The thought for this site came to me when I saw this xkcd.com strip:


And the thought was "Oh it would be awesome to have a business card that only says 'this is my business card'". But it still had to fill its purpose. With QR-codes you can fill a lot of information into a small piece of paper. So I created QRgan.com and made these AWESOME business cards to my profile: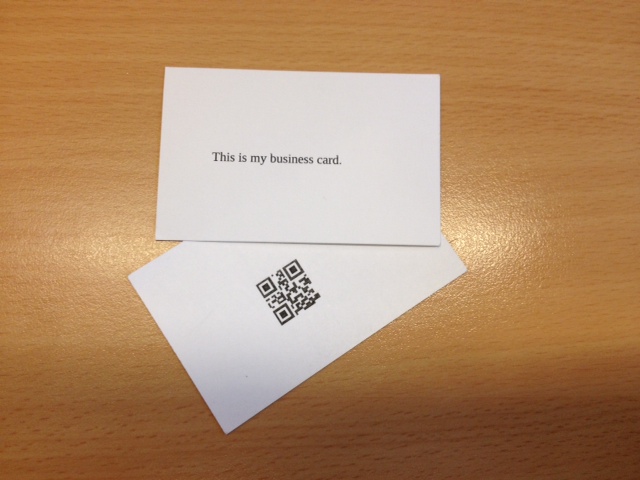 So still being a bit fun as in the cartoon, they are still useable by anyone scanning the QR-code on the backside with any QR-scanning app, that can be downloaded to any smart phone today.